Kaleidokatt

(Kaleido Cat, 230 x 230 cm)
---
This quilt was made as a Christmas present for my eldest daughter and her live-in boyfriend who are both cat lovers.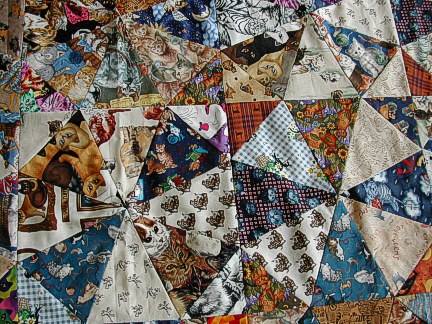 I have collected cat fabrics for some years now with this project in mind, and there are between 60 and 70 different fabrics. Some of them can be seen in the picture to the right, which was taken before quilting.
On the reverse side I have used some photos of their own cat printed on fabric combined with different texts. There are some from "Cats", a fairy-tale from one of her old school readers titled "Millions of Cats", poems, etc. I also machine embroidered Cat Haiku poems on the black and blue solids.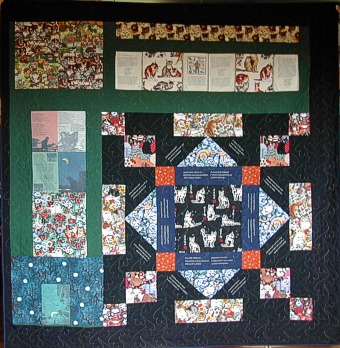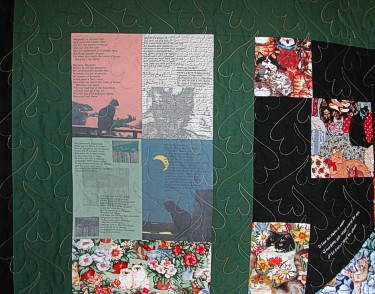 A quilt this size is not easy to handle when machine quilting, so I chose to have it professionally quilted at Quilteverkstedet, and Kristin has done a wonderful job.

You can see more about how I worked with the pictures before printing onto fabric on the Quilting and Computers pages.