Nine Patch Kameleon made by Bidwell C Drake
---
Biwell C Drake from Houston, Texas, made this quilt for her daughter and son-in-law. Her daughter fell in love with the Nine Patch Kameleon, so Bidwell enlarged the pattern pieces and added to the border to make a bed size quilt.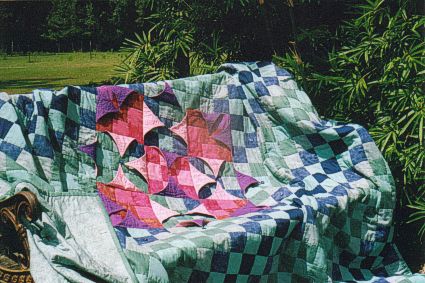 And here it is all spread out: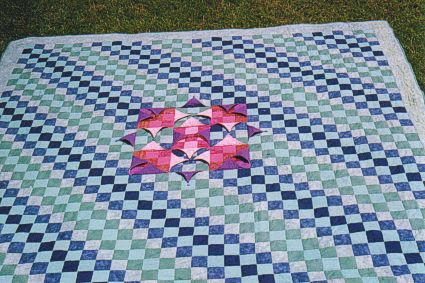 Bidwell C Drake is also an experienced needlepoint stitcher and makes beautiful ecclesiastical textile pieces. Go to her homepage to see more of her excellent work.