Uta Bensel, Germany
---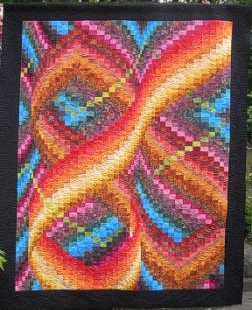 Uta Bensel of Germany owns a quilt shop in Schiffdorf called "Quilt-Werkstatt an der Mühle" . Earlier this year she ordered a bunch of patterns for the Ormen Lange Bargello quilt, and now she has made her own version as you can see above.

The last weekend of May 2009 she also organised a combined workshop and retreat where the 15 participants from all over Northern Germany made their own version of the Ormen Lange Bargello quilt. Look at the photos below that Ula has kindly shared with us. I bet you will be hard put finding so many lovely colours together in any other single place.

One of the participants has also blogged about the weekend. (Text is in German, but the photos are universal).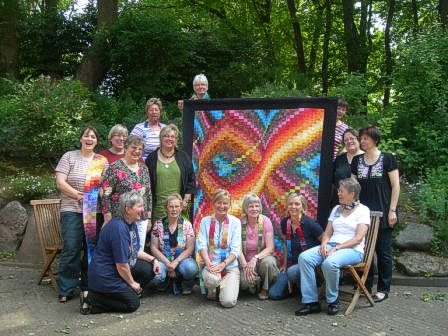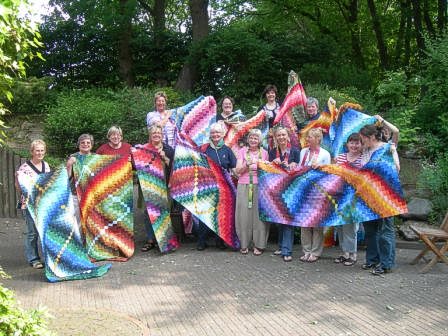 Uta Bensel's quilt shop can be found here:
Quilt-Werkstatt an der Mühle
Bohlenstr. 13
D-27619 Schiffdorf
Fon 04706-7135
Fax 04706-750783
www.quiltwerkstatt.de