About me
---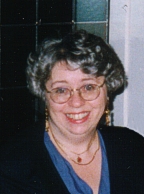 I have been working with textiles more or less since childhood, and have been making decorative work for the last 15 years.

Textiles was one of my two major subjects at Teacher's College in 1977, but apart from that, I have no formal education in this area.
However, I have read a few thousand pages on my own, related to textiles in general, design and colour theory, and I have experimented and practised along the way.

I like to make detailed plans of my projects before I "bring them to life", and have found my computer to be more and more helpful in the planning process, especially for commissioned work where also a presentation is necessary.

Lately I have experimented with printing pictures directly onto fabric to use in my work, and this is a field I am going to explore further.

I live in Bremanger, a small island on the west coast of Norway, married to a fisherman and have two grown-up daughters.
I believe that my local environment, and the society I live in, have a certain influence on my work: the motifs, colour choices etc, but in these times with easy access to information from all over the world, I can see that the international trends are also sneaking up on me whether I like it or not.

There is so much beautiful art being made around the world, so it is hard not to get inspired and to want to try out new materials, techniques or working methods. In this respect I try to live by the principle: Test everything and hold onto the good stuff!
Well, if only there was enough time...




Go here to see lists of exhibitions, publications etc





Maria Michaels Designs Newsletter July/August 04
is now online. It has an interview written by Maria Hrabovsky where you get to know more about my background and how some of the Kameleon Quilts came about.